---
Please take Note
---
This application was revised 09/19/2016 to use data from a new production database system adopted by the Office of Oil&Gas. Well layers, symbols, and some application features have been revised to accommodate the new system. The application also has several minor enhancements, including downloading query results as a comma-delimited text file, and selecting from among several address match results. The
previous version is available here.
It uses static data from the old ERIS database system.
Oil &amp Gas Well data is updated Mon-Fri from the WVDEP's RBDMS database.
Current Layers include:
WVDEP Wells, Horizontal Only-- includes wells identified in the database as 'Horizontal' or 'Horizontal 6A'. The latter category indicates permits issued under WV code 22 - 6A, NATURAL GAS HORIZONTAL WELL CONTROL ACT.
WVDEP Wells, Active Status Only-- includes wells identified as having a well status of 'active'. Includes horizontal well types.
WVDEP Wells, Other than Active Status -- Wells with a status other than 'active' or 'plugged'. Categories include, but are not limited to 'Abandoned Well', 'Abandoned/Ordered', 'Abandoned/Plugged', 'Drilling', 'Future Use', 'Never Drilled', 'Never Issued', 'Not Available', 'Permit Application', 'Permit Issued', 'Shutin', and 'Under Construction'.
WVDEP Wells, Coal Bed Methane -- wells identified with a type of 'Coal Bed Methane'.
WVDEP Wells, Plugged -- wells with a status of 'plugged'
Oil and Gas Wells, Not in WVDEP Database -- other wells not carried in the WVDEP database. Usually older, plugged or abandoned wells.
Laterals (simplified) -- single 2d line segments connecting the top and bottom hole locations for horizontal wells, when available.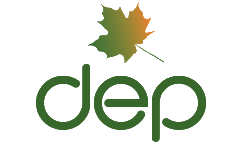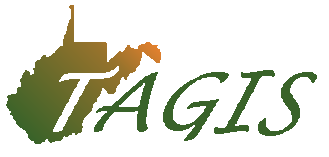 Office of Oil and Gas
601 57th Street
Charleston, WV 25304
Phone: 304-926-0450 Fax: 304-926-0452

West Virginia Department of Environmental Protection (WVDEP) makes Oil and gas permit information and production data available to the general public through this Internet service free of charge.
These oil and gas related data are originated from the information reported to the Office of Oil and Gas at WVDEP by West Virginia oil and gas operators. WVDEP does not guarantee accuracy, precision, or completeness.
Neither the West Virginia Division of Environmental Protection nor its staff members are liable or responsible for any damage or loss resulting from the use of these data or from inaccuracies contained in the data.
We encourage you to report any problems, inconsistencies, or errors noted in using these data to the Office of Oil and Gas so that we can correct them and provide better service.